According to a research paper published by Nations Online, Spanish is the second most widely spoken language in the world and the third most used on the Internet—after Chinese and its dialects, and English.
It is spoken by over 405 million native speakers in 23 countries that share a unique cultural legacy. Each year, an increasing number of students enrol in Spanish courses at different levels. ELE (Español como Lengua Extranjera, Spanish as a Foreign Language) is here to stay, as much as ESL (English as a Second Language).
Even though English is the universal language of business, science, technology and academia, you may find yourself poring over content written in Spanish for your specific field of enquiry. It is therefore not surprising that the volume of web content in Spanish is also on the rise.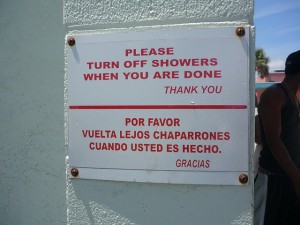 Go To Spanish offers you a range of services that involve content in English and Spanish. The word 'content' is broadly used here and it refers to written and spoken material that you need to work with in either language. Working with online translators—such as Google Translate—is risky because language is an evolving reality. Besides, there is connotation and denotation, dialect, register and jargon. No online translator or app can do a fully professional and competent job … and more often than not they can land the user in an embarrassing situation!